WELCOME
About AVTRYCK
AVTRYCK is a three year project that started in April 2022.
It is financed by Allmänna Arvsfonden.

The aim of the project is that people with intellectual and/or neuropsychiatric disabilities hold creative workshops for professionals. It can for example be medical staff, police officers or housing supporters.

We offer space for connection where people with disabilities are in a leadership role. We want to leave an imprint (avtryck) and make a difference.
Why do we exist?
Among many occupational groups, there is a lack of real encounters with people with disabilities. Police officers, medical staff and firefighters need to make quick decisions in emergency situations. Having positive experiences with people with, for example, Down Syndrome can help in demanding situations.

Even in professional groups that meet the target group often, there is often a need to gain increased knowledge and reflect on attitudes.

There are cultural workers with disabilities who have the knowledge and experience of leading workshops in dance, visual arts and of being discussion moderators. We find it important to continue to strengthen the voices of these cultural workers and to give more people the opportunity to become workshop leaders.

Artistic expression provides wider opportunitues for communication, especially when looking for alternatives to verbal communication. Thus, through strengthening artistic expression we enable greater participation and influence in society.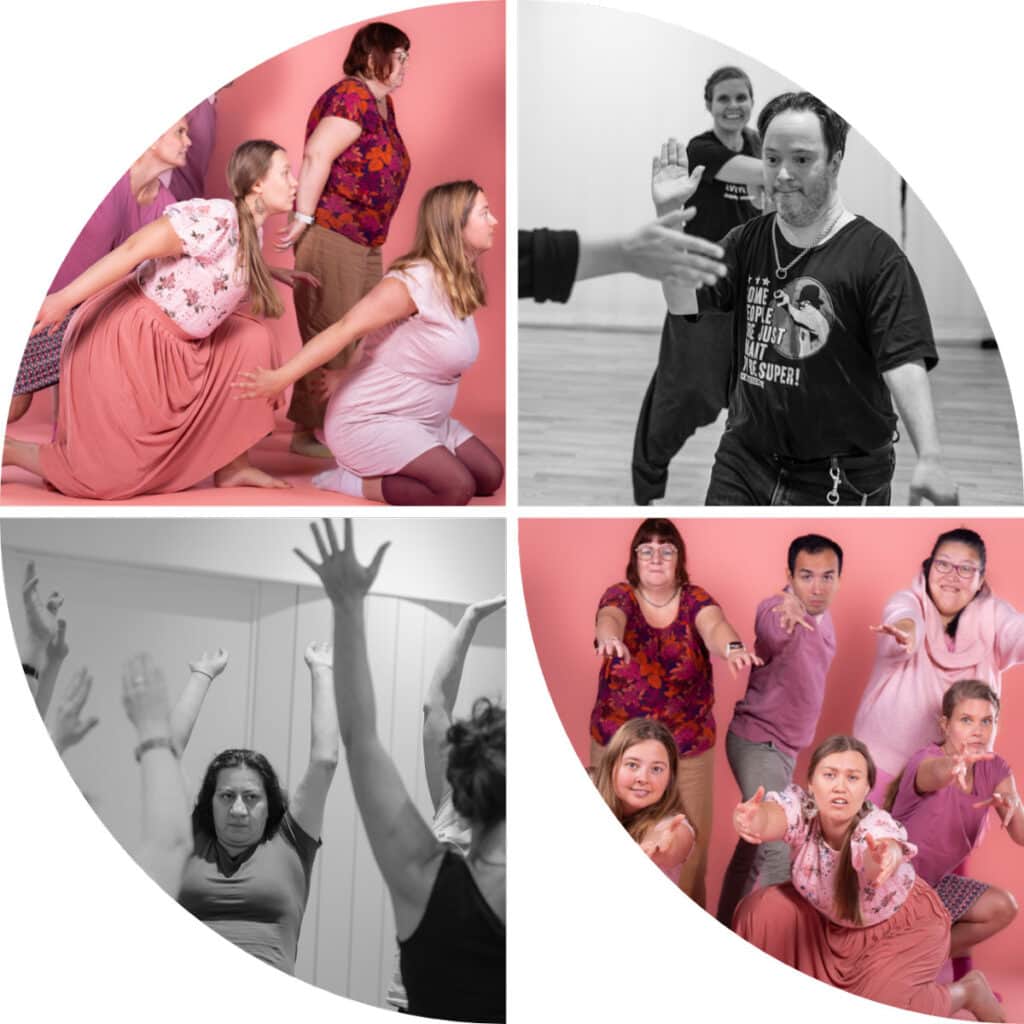 Workshops to professionals
We offer creative workshops to professional groups where people with disabilities are in the lead. The aim is to promote knowledge and further understanding for each other.
Leadership training
We train people to become workshop leaders in the field of dance, drama/discussion and visual arts. We collaborate with organisations around Sweden.
Educational material
We are developing a new concept for professional development. We create educational material that is used and spread even after the end of the project.
Collaborations
AVTRYCK is run by Kultur och Kvalitet and funded by Allmänna Arvsfonden.
Contact
Are you interested in a workshop or would you like to know more about AVTRYCK?
Welcome to contact us via E-mail: